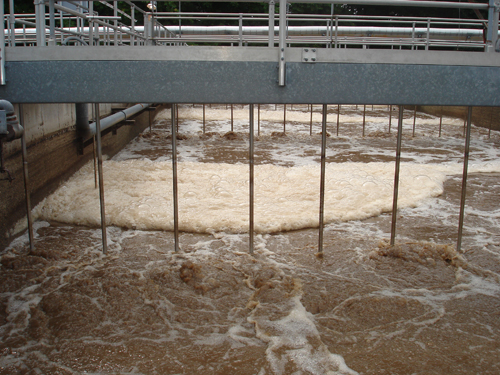 Industrial wastewater can present some of the most challenging issues for an operator. These industrial problems cause treatment plant upsets that ultimately could reduce scheduled production. These upsets can be caused by high hydraulics, high BOD loading, dramatic pH swings, chemical spills and various other factors. These factors cause problems leading to low dissolved oxygen environments resulting in filamentous bacteria, increase suspended solids, and discolored effluent.
Companies will realize increased costs associated with plant operability including: overtime pay, increased chemical usage, and lost productivity. Problems can be greater if the downstream municipal authority experiences problems as a result of your effluent. A JES operator will address the issues with the client in mind. This involves solving the challenge as quickly as possible, keeping costs at a minimum & w/o compromising the parameters of your permit.
Municipal Wastewater
Our experience in operating municipal plants makes JES operators ideal for any community. Community relations are an important part of any municipal authority. Having the public's confidence and being accessible for concerns are vital for a successful relationship with the community. Odor complaints, line back-ups, noise issues must be addressed quickly and professionally and keeping the public informed will strengthen their confidence in your ability to handle their concerns. JES is committed to providing the public with an experienced operator who can communicate effectively and maintain a positive and professional manner.